What is root canal treatment?
The procedure involves removing inflamed or damaged tissue from inside a tooth and cleaning, filling and sealing the remaining space.
Couldn't I just have the tooth removed?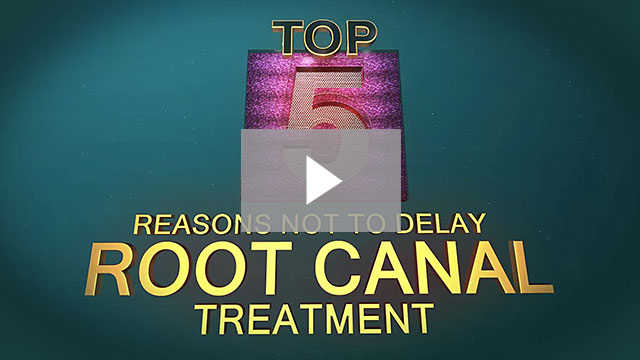 You could, but then adjoining teeth may shift and interfere with biting and chewing. You can have a replacement tooth implanted or attached to adjacent healthy teeth, but this can be expensive and require even more dental treatment. There is no real substitute for your own tooth, which is more efficient in chewing and biting than an artificial one would be.
How much does root canal treatment cost?
The cost of root canal treatment depends on the severity of your problem, as well as the tooth location and number and shape of canals. Additionally, fees vary depending upon the educational experience of practitioner. Please ask for a cost estimate before treatment begins.
What is an Endodontist?
An endodontist is a dental specialist that has completed 4 years of dental school along with an additional 2 or more years of specialty training in endodontics (root canals). In other words, an endodontist is a root canal specialist. Our office provides this service to you. With the lengthy education that an endodontist receives, they are able to perform all aspects of root canal therapy including routine as well as complex root canals, retreatments and endodontic surgery. Our office provices this service to you.